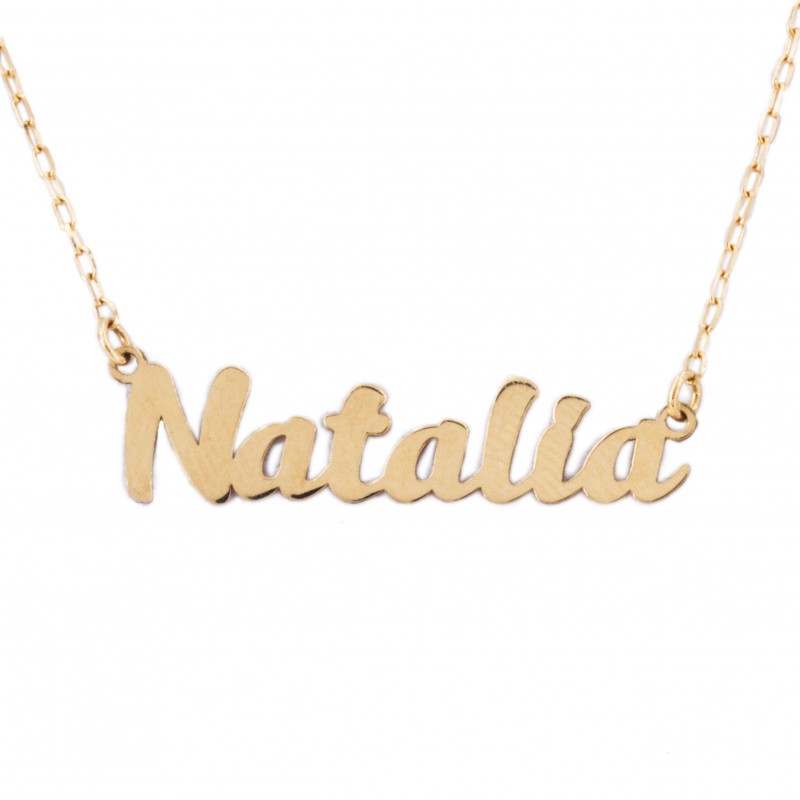  
Custom name necklace in 18K Gold
Name made of 18k gold, a unique jewel for a unique woman. Although it is a personalized product the manufacture and shipping we do it in a very short time, being able to enjoy your named necklace in about 48-72 hours from the order confirmation.
The chain has a size of 45 cm adjustable to 40 cm for your comfort.
High: 7mm Width: Depends on the name chosen.
El nombre se fabricará en mayúsculas o minúsculas según sea escrito en el campo adjunto. La previsualización es solamente una orientación en base a la tipografía.
MÁS INFORMACIÓN SOBRE EL PRODUCTO
Customers who bought this product also bought: