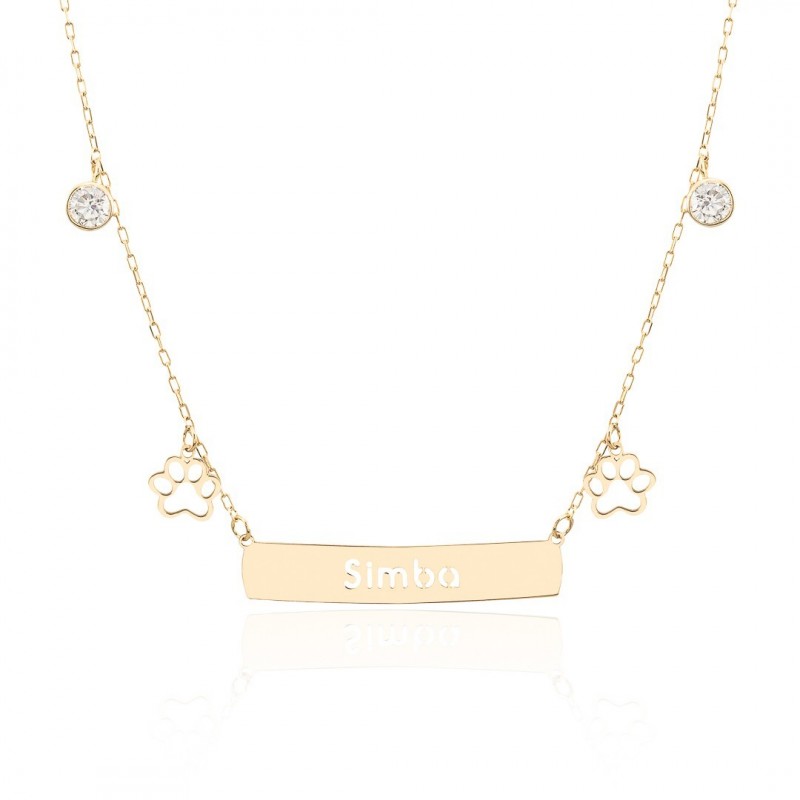  
18k gold pet tag necklace
18k gold pet tag necklace
Necklace with personalized pet plate and zircons in 18k gold. At Priority we have created this 18k yellow gold necklace with two 6.33 x 6.45 mm animal paw charms and two 4 mm top quality brilliant cut cubic zirconia to which we have incorporated a beautiful plate on the that you can include the name of your pet or the text that I want to draw. Everything is mounted on a solid 0.80mm forced link chain. and 45cm. long with reduction to 40cm.
Measurements: Chain 0.80 mm
Length: 45cm.
Charm footprints 6.33x6.45mm.
zirconia 4mm
28 x 5mm sheet.
Product customization
Don't forget to save your customization to be able to add to cart